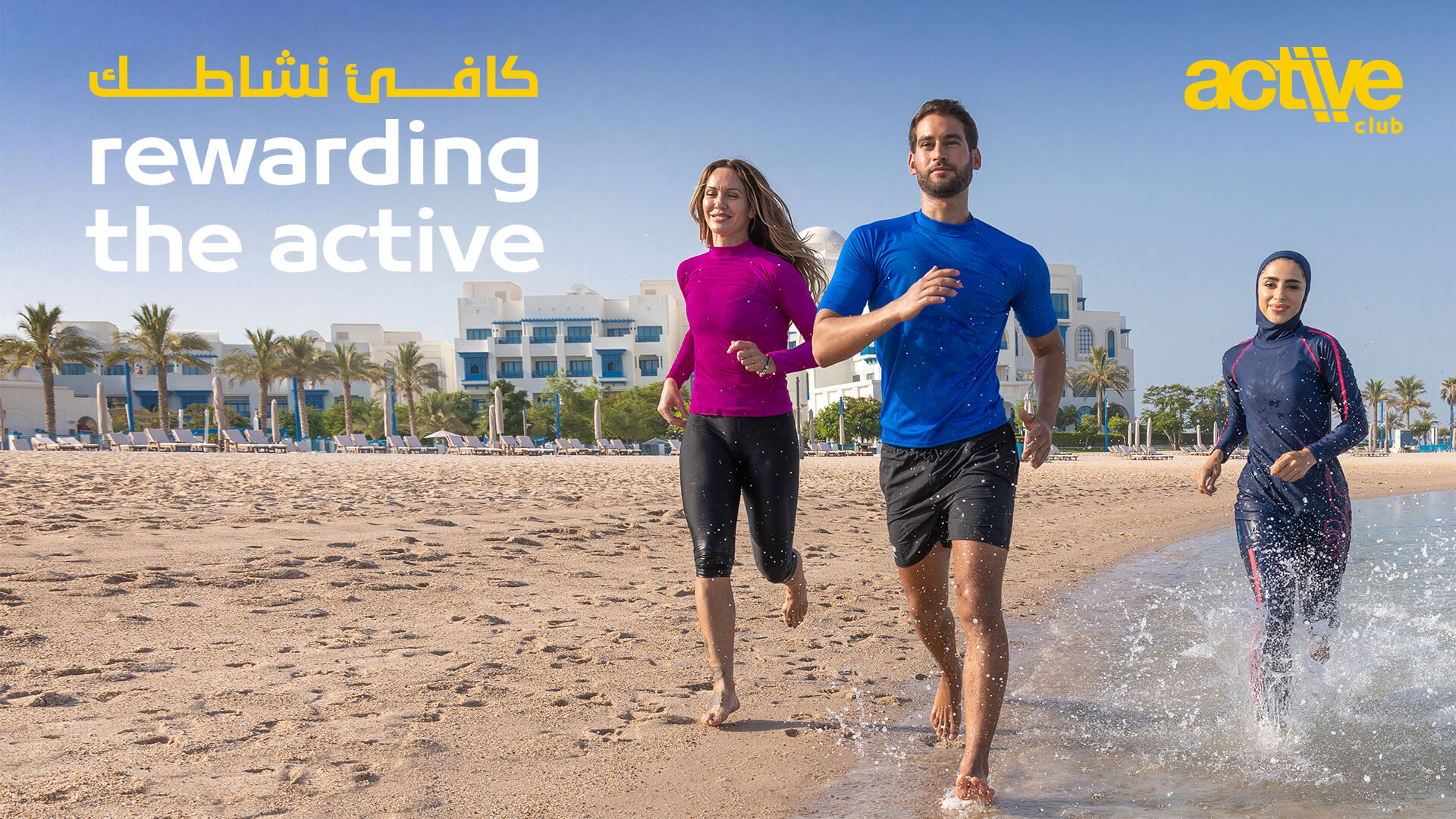 Active Club loyalty program | Rewarding The Active!
We are thrilled to announce that we have officially launched the rewards program, Active Club.
Active Club is the first Qatari community sports loyalty program that offers exclusive and valuable benefits, so you can easily earn points when you shop online and in store, every 300 active points gets you a QR 10 reward to use on gear you love.
All you have to do is downloading the Active Club Mobile App, register, purchase, and start earning your active points.
Join us for instant savings, easy access to exclusive deals, latest offers, ,limited-edition collections, and more!
For more details, contact us at 800 9009
برنامج الولاء أكتيف كلوب | كافئ نشاطك
سعداء للإعلان عن الإطلاق الرسمي لبرنامج المكافآت أكتيف كلوب.
أكتيف كلوب هو أول برنامج ولاء رياضي للمجتمع القطري يقدم مزايا حصرية وقيّمة، فبكل سهولة مع كل عملية تسوق تقوم بها من خلال الموقع الإلكتروني أو في المتاجر، يمكنكم كسب نقاط ومكافآت. كل 300 نقطة نشطة ستمنحك مكافأة بقيمة 10 ر.ق لاستخدامها في شراء اختياراتك المفضلة.
كل ما عليك فعله هو القيام بتحميل تطبيق أكتيف كلوب، سجل، قم بالشراء، وابدأ بربح نِقَاط أكتيف.
انضموا إلينا لتوفير فوري، معرفة بالعروض الحصرية، آخر التخفيضات والمجموعات محدودة الإصدار.
لمزيد من المعلومات، برجاء التواصل من خلال الرقم ٨٠٠٩٠٠٩